The Defenders of the Milky Way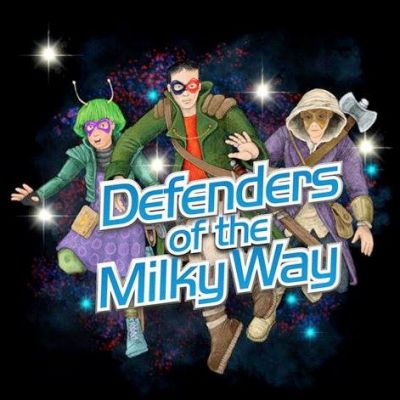 Runs 14th Feb - 18th Feb 2018
During the second half of February half term we're looking forward to welcoming The Defenders of the Milky Way, our space super he
Are you brave enough to join forces with our superheroes to help protect the centre of the galaxy stone? Find the clues and work out the code to help raise the force field and thwart the evil Nargles, who want the power for themselves. As well as helping our super heroes in their quest there will also be lightsaber training, galaxy map making (to record the secret location of the magical galaxy stone) and more extra fun to look forward to.
What's more, all the extra super hero fun over the February half term is included in the normal entry price. You can look forward to all of the usual attractions on offer at North Devon's multi award winning day out, with rides, slides, shows and activities designed to entertain the whole family.
Whilst you're here don't forget to grab yourself a VIP super saver ticket that will get you in for £7.95 per person all season, £3.50 for children aged 1-2 years. Super saver tickets are available in the shop on your way out, so don't forget to pick one up.