The Unibrights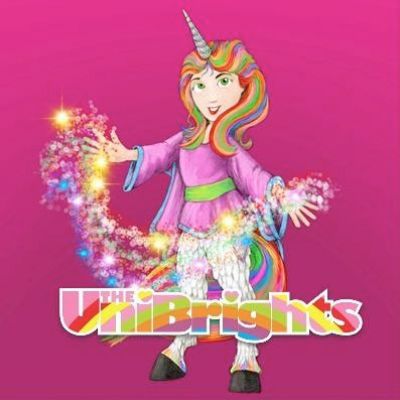 Runs 10th Feb - 13th Feb 2018
This February half term from Saturday 10th to Tuesday 13th The Unibrights will be bringing their unique magic sparkle to The Milky Way.
We're so excited for you to meet Princess Aura, Princess Luna and Princess Nova, magical unicorn princesses from the Planet Utopia. Their powers come from the magical rainbow waters of their home and their power is stored in their horns, so these must be protected at all times. They call upon their powers through song and their mission is to bring happiness, fun and magic across the universe.
As well as a chance to meet these magical creatures the extra sparkly fun on offer will include glitter tattoos and make your own unicorn horn PLUS Unibright sing-a-longs…join with The Unibrights to spread magic and happiness through your favourite songs including Let it go and more!!
What's more, the extra fun over the February half term is all included in the normal entry price. You can look forward to all of the usual attractions on offer at North Devon's multi award winning day out, with rides, slides, shows and activities designed to entertain the whole family.
Whilst you're here don't forget to grab yourself a VIP super saver ticket that will get you in for £7.95 per person all season, £3.50 for children aged 1-2 years. Super saver tickets are available in the shop on your way out, so don't forget to pick one up.