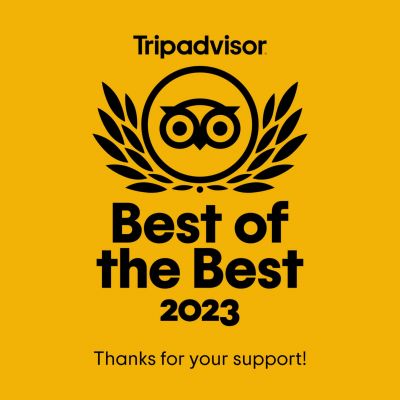 Posted on 9th August, 2023 in Media
Best of the Best award winners are among the top 1% of listings on TripAdvisor, distinguishing us as travelers' favourites for 2023!
Thanks to outstanding visitor reviews and ratings we're a 2023 Travellers' Choice® Best of the Best award winner in the Amusement Parks and Water Park category for the 8th year running - ranking 5 out of 25 in Europe and 10 out of 25 in the world…the only attraction in South West England to make the lists!
As you all know we really, really appreciate it when you leave reviews!
Your comments...
Give a huge boost to the team

Let us know everything we're get right

Sometimes, let us know where we need to improve ..and
WIN US AWARDS!
So the next time you visit please feel free to leave feedback whether that's on TripAdvisor or Google!