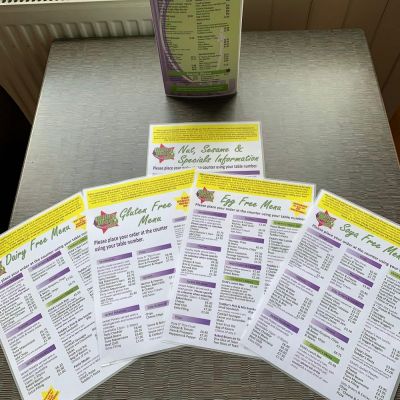 Posted on 1st May, 2019 in Media
Those following dairy-free, gluten-free, egg-free and soya-free diets now have a wider choice of dishes in our Star Light Restaurant and Cosmic Cafe, thanks to the launch of our new range of menus.
The new menus have been launched alongside a new main menu, and are already proving to be popular.
Please just ask a member of staff if you would like detailed listings of food ingredients, advice on appropriate food choices for allergy purposes or any other assistance.
Whether you choose to eat in our contemporary Star Light Restaurant or Cosmic Cafe, you can be assured that we care about the quality of our food. We endeavour to source our ingredients and products direct from local producers and bakeries wherever practical.
Take a look at the special menus, and the main menu, below.