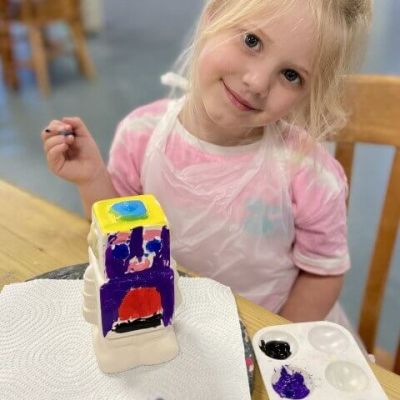 Posted on 14th February, 2023 in Media
Come and visit the newly refurbished Spaceramics!
We are excited to open our fabulous new Pottery Painting area and Café, Spaceramics!
Choose from, plates, animals, trinket boxes, money pots (and everything in-between) then go crazy with the fantastic paint colours and glitters we provide. Once you've finished creating your very own masterpiece, leave it with us to dry and collect on your way home! We also offer Pottery Painting Birthday Parties! Find out more click here.