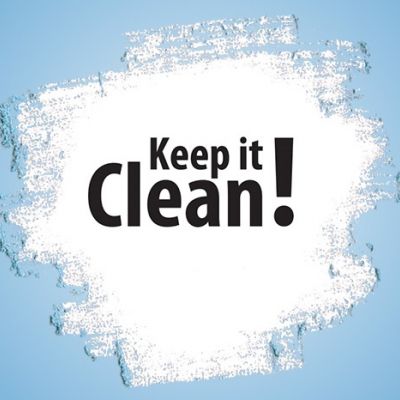 Posted on 27th June, 2020 in Media
We've invested in cutting-edge cleaning technologies that will keep surfaces VIRUS FREE for up to 30 days to keep all our visitors safe
We want to offer the Safest Day Out in Devon – as well as lots of much-needed fun!
So we've invested in cutting-edge cleaning technologies that will keep surfaces VIRUS FREE for up to 30 days – and we're able to ensure that every square millimetre of each target area is covered.
LONG-LASTING VIRUS PROTECTION
We've worked long and hard to find the best protection on the market and bring it to The Milky Way to safeguard our visitors. Our long lasting anti-microbial cleaning product has been extensively tested against a known surrogate of COVID-19 and proven to be more than 99.999% effective in killing it.
It's different from anything else on the market, and we'll be using to protect you on all high touch surfaces, ensuring that they are continuously protected in between cleans.
Once sprayed, it bonds to the surface acting as a protective layer that attracts pathogens, including harmful bacteria and viruses, and destroys them upon contact – but is 100% safe for people.
This germ-destroying protective layer will then provide continuous protection for up to 30 days, safeguarding in between our additional regular cleaning practices – but to be ultra-safe, we'll be applying it every 3 weeks.
ELECTROSTATIC SPRAYER
This long lasting anti-microbial cleaning product will be applied using our brand-new electrostatic sprayer - the latest thing in cleaning to ensure products are more effectively applied to every single square millimetre of the target area.
It works by breaking down the disinfecting agent into tiny droplets, and then adding an electrical charge. The electrically-charged droplets will then cover and cling to the surface in an unbroken, even layer, because it has a force of attraction 75 times that of gravity. The spray even gets in-between surfaces, without having to move objects,
In some areas we'll also be applying the product with a fogger, which will potentially kill anything in the air.
EXTRA CLEANING EVERY DAY
It goes without saying that there will also be extra cleaning throughout the day in all areas, with dedicated cleaners and area specific staff ensuring high standards are maintained. For this, we'll be using our new Pure Ozone cleaning fluid which is 100% safe, 100% environmentally friendly, 99.99% effective in killing viruses and bacteria PLUS it's made onsite using our own spring water (unbelievable we know but it's true!).
Approved by many of the leading governing bodies across the world, this is a simple, safe and sustainable alternative to traditional cleaning chemicals, and lasts for up to 24 hours as an effective cleaner and sanitiser.
We're also busy adding extra hand washing stations to the site along with countless sanitiser dispensers!
For more info on how we're aiming to provide the Safest Day Out in Devon see here